(top left: Pastor Jono getting dunked during last year's daycamp game, top right: Kids doing interactive worship)
EVERLASTING | Faithful Through Time
Important Information
Join us in person for a week-long, full-day program in July featuring skits, music, crafts, games, bible lessons & more! Our camp will run from 9:00 am-3:00 pm
Week 1 – July 4-8
Week 2 – July 11-15
Week 3 – July 18-22
Week 4 – July 25-29
Available for kids finishing K-Gr.5 in June 2022.
$120 per child
Registration is non-refundable and non-transferable.
(clockwise from top left: Daycamp Games, Craft and Activity time, Worship in the Connection, Daycamp Games.)
Volunteer With Us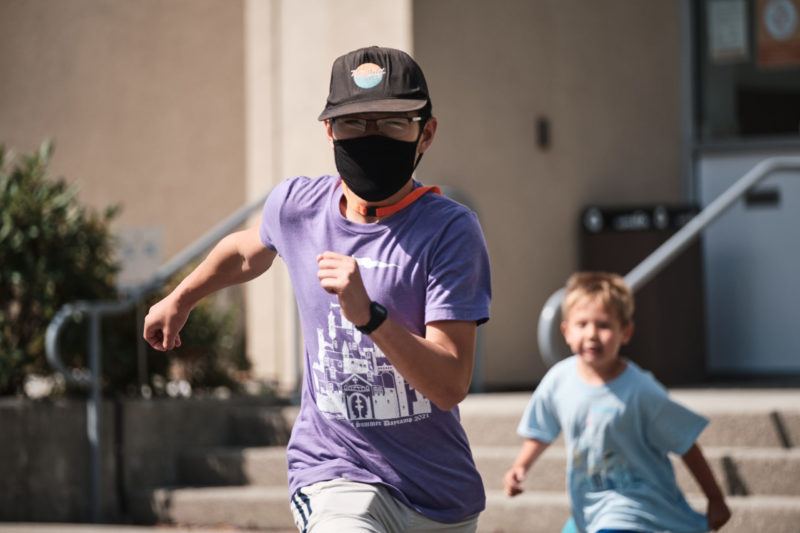 Volunteer at Daycamp!
Come volunteer with us! If you have some time this summer, we would love for you to join us for a week, two weeks, or even all four! Our daycamp volunteers work with the children enrolled in our daycamp programs, supervising them, helping them with activities, building relationships with them, and overall helping them to have fun, stay safe, and learn about God's word. From worship and Bible lessons, to crafts, games, and more, our volunteers are essential to what we do, and we'd love to have you join our team! To sign up, pick up an application form from the Kids Info Desk in the lower lobby, or click on one of the buttons below!